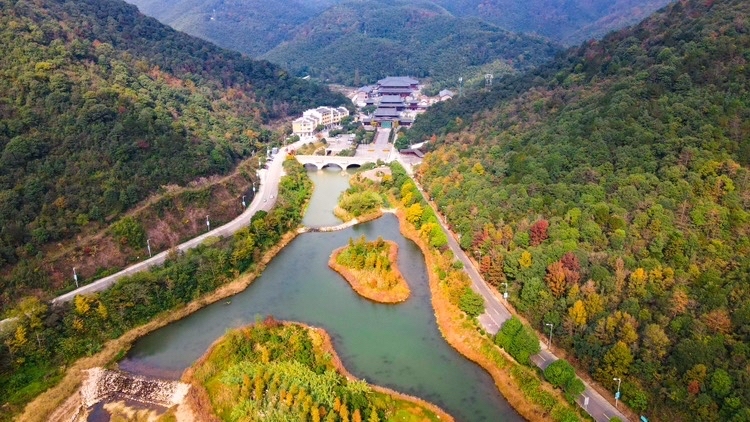 In winter, the plants of Jiulong Lake in Zhenhai District begin to change colors. From the air, it presents a colorful picture of the beautiful countryside.
  In recent years, Jiulong Lake Town has vigorously implemented the strategy of rural revitalization to ensure the sustainable development of forest land and other basic natural ecological resources.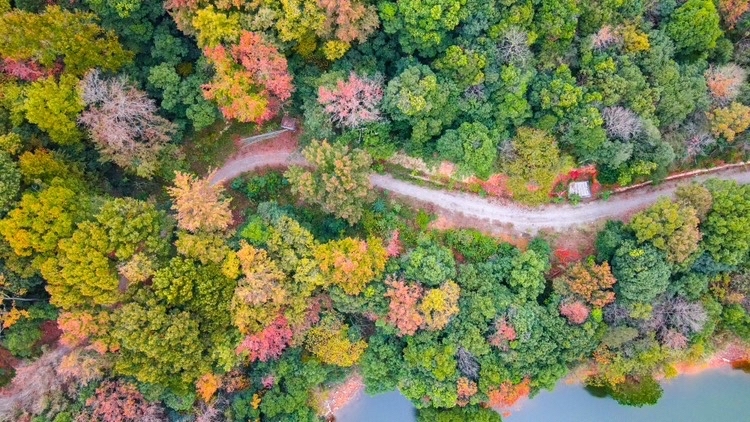 The lake reflects the mountain scenery, and the pine forest covers the water waves, facing the wide and spectacular waters. With beautiful scenery and quiet environment, it looks like a picture of ecological beauty with beautiful mountain and lake.
  Jiulong Lake Scenic Area is a tourist resort on the north shore of Zhenhai Jiulong Lake. At this place, you can take a boat to see the monkeys, go to Jiulongyuan and climb the mountain to see the waterfall, and eat barbecue and farmhouse dishes in Hengxi Village. It is suitable for weekend and leisurely travel. The main point of visiting Jiulong is to see the waterfalls and streams.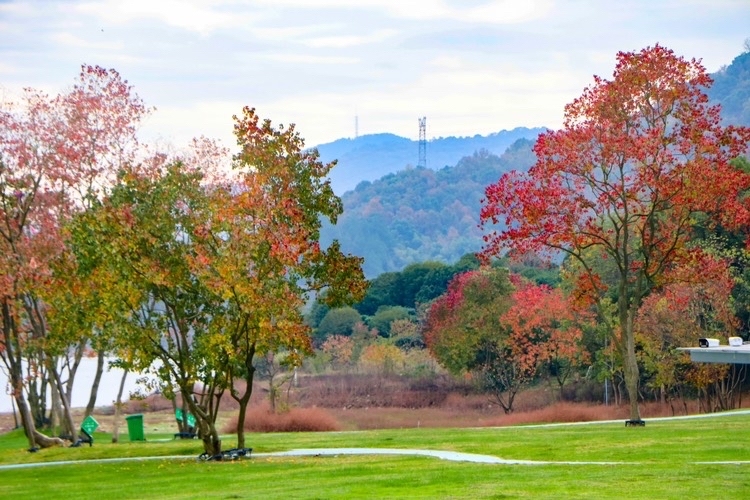 This is a large scenic lake surrounded by hills and gardens. You can roam around in your bike or you can walk on the footpath that has been built along the lake. The lake is calm and the atmosphere is tranquil. Visitors can click some really good photos with this lake and the hills in the background. This place is far from the hustle and bustle of the city and hence a good place to rest and take a break.
  By Dong Na