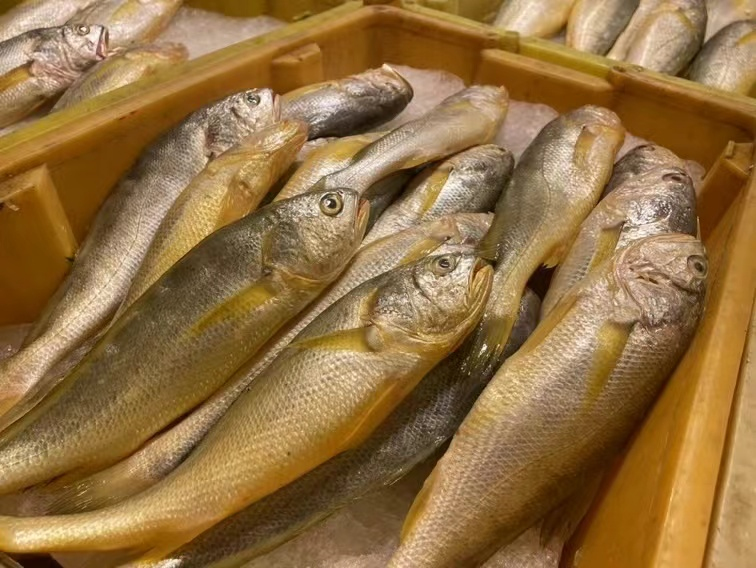 Fishermen were busy sorting their catch at a port in Ningbo, on Sept 17, after the recent four-month fishing moratorium in the East China Sea ended.
  At 18:00 on the same day, the reporter saw in the trading area that there were lots of yellow croakers , hairtails and pomfrets. As soon as they were unloaded from the truck, many traders came forward to see the goods and inquire about the price.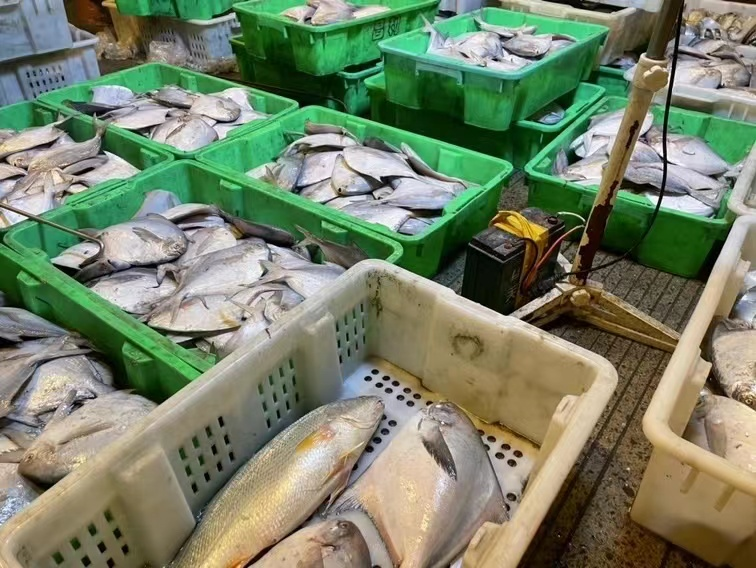 "At present, the first batch of catches that have arrived is about 15 vehicles, a total of 2,250 boxes, and there are all kinds of fish. There are mainly hairtail, pomfret, small yellow croaker, rice fish, etc., "Chen Tao, a seafood distributor, told reporters that the quality of seafood this year is quite good, with high output and good freshness.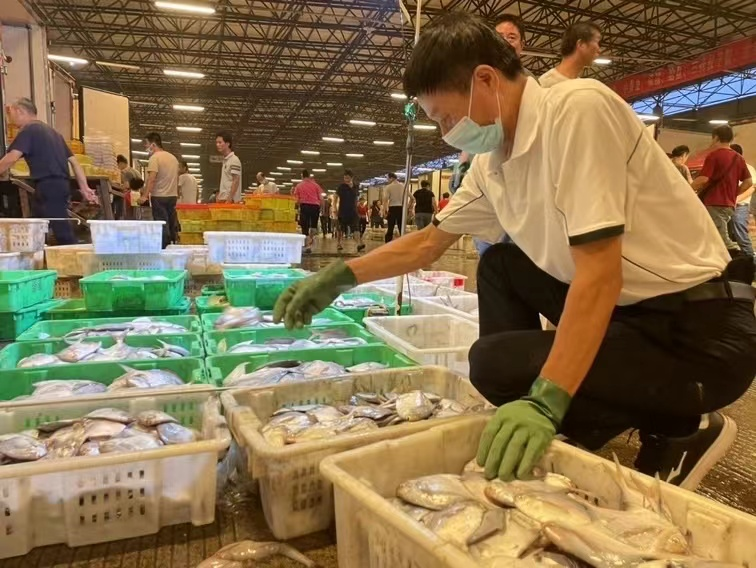 It is learned that since the full-scale fishing, trawlers have set off for fishing in the open sea, and almost all seafood in the East China Sea can be seen in the market.
  According to reports, the wholesale price of small yellow croaker over 50 grams is 36 yuan per kilogram; the wholesale price of hairtail with a size of 300 to 400 grams is 32 yuan per kilogram; the wholesale price of pomfret with a size of 100 to 150 grams is 50 to 50 yuan per kilogram. 60 yuan, the wholesale price of 150 to 250 grams of pomfret is 110 to 120 yuan per kilogram, and the wholesale price of fine pomfret over 250 grams is more than 200 yuan per kilogram.
  By Jin Lu