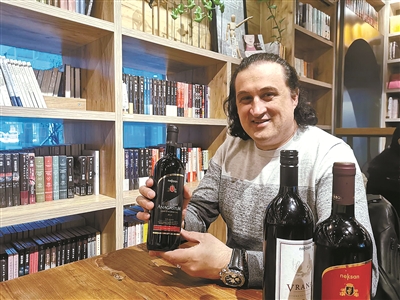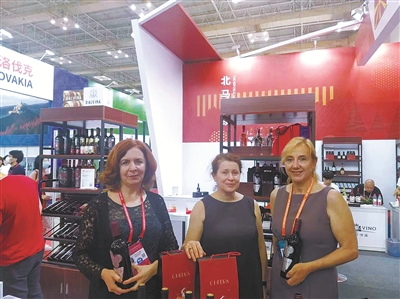 In June of this year, Strasho Krstevski attended the China-CEEC "Silk Road E-Commerce" Development Summit. As the manager of Ningbo Transcont Import and Export Company, he considers Ningbo a first-choice destination for CEE imports into China.
  Krstevski explained that people in Ningbo like wine and are willing to purchase wine. A street promotion of his wine at Laowaitan was met with success; even Italian expats were impressed.
  He has already signed up for the 2022 China-CEEC Expo; given 2021's revenues, he has high hopes for expanding business even further in the coming year.
  Simona Dimitrova Petrovska also attended the China-CEEC Expo this year. In the national pavilion of North Macedonia, she promoted wines and exquisite handicrafts from her country. "I've helped bring more North Macedonian companies to the Chinese market and gotten to know more Chinese business partners," she said.
  In 2022, she will continue to attend the Expo, which she regards as a valuable opportunity during the challenging times of the pandemic. She expects to meet more potential buyers than this year.
  To deepen cooperation, Ningbo is actively taking new measures. In addition to consumer goods, more industrial products and tech equipment will be presented at next year's China-CEEC Expo. New models such as live-stream marketing will also be rolled out on a larger scale.
  "As the host city of the China-CEEC Expo, Ningbo has provided me a great platform on which to meet Chinese buyers; the municipal government waived our booth fees as a gesture of support. Ningbo will definitely be my top-choice portal for importing CEE goods into the Chinese market because of its preferential policies and efficient government officials," said Simona Dimitrova Petrovska.